A virtual drama in a digital world…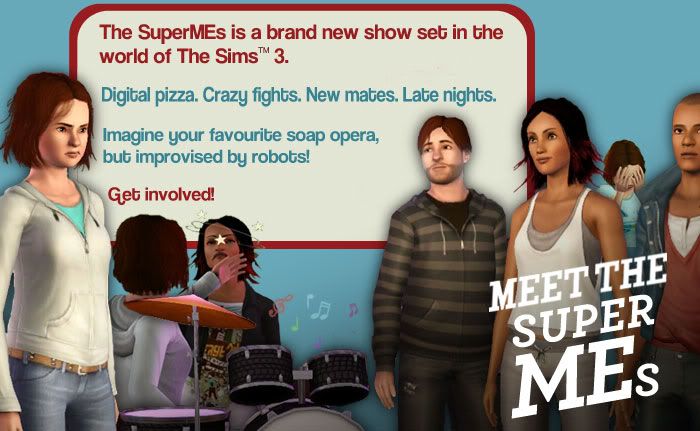 Hello,
I'm working on something pretty god damned cool right now…
We are making a virtual drama using The Sims 3 for UK TV
We've created 4 awesome housemates, built them a town, turned their free will up to the max and are filming their every move….
In a week we've had bitch fights, late nights, infidelity and family feuds!
We are turning the footage into a TV series for Channel 4 and we want YOUR INPUT to help us make some life changing decisions for our cast!
Sound cool? Give us a LIKE on Facebook to keep up with everything that's going on and leave us your comments.
woop woop!